Your next generation of workers will be Generation Z. Here is how to attract them to your company.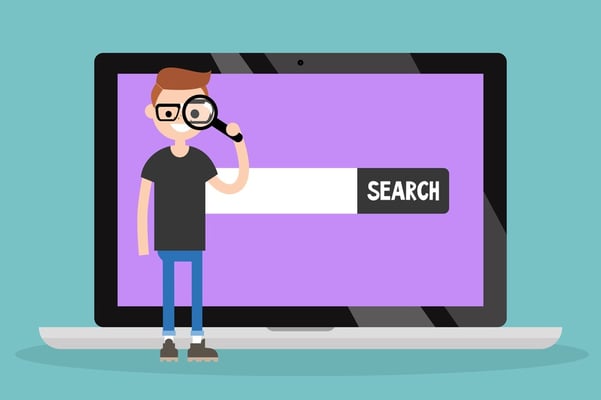 In a single year, Jenn Prevoznik is responsible for hiring 7,000 Generation Z (and young Millennial) employees.
Prevoznik is the Global Head of Early Talent Acquisition at SAP. I recently interviewed Prevoznik on my podcast and asked her how SAP successfully executes the hiring of so many talented Generation Z employees.
How SAP Plans to Recruit 7,000 Generation Z Employees
1. Have a Fluid Organization
According to Intuit's CEO, Brad Smith, "The gig economy...is now estimated to be about 34 percent of the workforce and expected to be 43 percent by the year 2020." Growing up in a gig economy has altered how Generation Z views employment.
"No longer will employees sign a contract, get a badge, and work for two years. [Generation Z] are going to question what it is to be an employee. They don't care about a 401k because they won't be around long enough to invest in it." says Prevoznik.
Prevoznik believes organizations will have to be more agile and fluid to attract and retain Generation Z talent. Here is how SAP achieves fluidity:
Rotational Programs: based on employee feedback SAP now offers programs where employees can change roles every three months.
Shadowing: employees can shadow someone in a different role for two weeks.
Un-Hoard Talent: managers guide employees in their careers but employees are encouraged to own their careers and learn and experience as much as possible.
2. Mine Talent Everywhere
With such a high demand for talent, SAP has found creative ways to acquire new talent and nurture future talent.
Employee Alumni Network
All SAP exiting employees get an offboarding email encouraging them to sign up for the alumni network. Former employees then receive newsletters, curated content, and invites to events where hundreds of current and former SAP employees gather.
Talent Community
This community consists of candidates (or individuals who were unsuccessful during the interview process) who have said that they are interested in learning more about the company. SAP can then promote jobs, recruiting events, etc. to this community.
Non-Traditional Initiatives
SAP partners with middle schools where they encourage students to take interest in STEM. One recent SAP hire had first learned about SAP because the company built a playground near his home.
3. Challenge Traditional College Recruiting
Early research indicates that Generation Z is seriously considering forgoing a traditional college education to go work for a company that provides university-like training. Prevoznik is "all for" Generation Z skipping college to come work for SAP because what really matters are their skills not necessarily their degree. "We need to rethink hiring talent from the top universities in order to stay competitive," says Prevoznik.
In Germany and Bangalore, SAP brings university education to their employees. On the weekends, professors come to SAP buildings and teach full-time employees.
SAP is also moving beyond college career fairs. Instead, they are working directly with universities to sponsor hack-a-thons and guest lecture. They are also sponsoring select conferences and organizations like Grace Hopper where SAP got in front of 18,000 women in engineering by being a platinum sponsor in 2017.
4. Facilitate In-Person Gatherings
Since 74 percent of Generation Z prefer to communicate face-to-face with colleagues, SAP makes facilitating in-person gatherings for their early talent a high priority. This is especially important because of how global and remote SAP's workforce is.
Every year for SAP's Intern Summit they fly everyone to Bellevue, WA. SAP brings two hundred graduates all together for their Early Talent Summit in Bangalore. And they even rented out a large sports stadium in Germany to bring together their young professionals.
SAP also leverages reverse mentoring to bring together senior executives and new hires so that they can learn from one another.
"Employees who know someone and feel welcomed and included in the company culture stay longer," says Prevoznik.
5. Promote Diversity and Inclusion
Seventy-seven percent of Generation Z said that a company's level of diversity affects their decision to work there.
Understanding the importance Generation Z places on diversity and inclusion, SAP launched the Employee Value Proposition (EVP) that states, "Bring everything you are. Become everything you want."
The EVP highlights two hundred different SAP employee stories showcasing their jobs, home life, and other community activities. SAP turned the stories into a mosaic which has encouraged employees to speak up and find others like them inside the company.
"We like to showcase people who don't fit in our culture but people who add to it and move it forward," says Prevoznik.
6. Get Involved on Glassdoor
Seventy percent of candidates look to [company] reviews before they make career decisions and 69 percent are likely to apply to a job if the employer actively manages its employer brand (e.g., responds to reviews, updates their profile, shares updates on the cutler and work environment).
Here is how SAP strategically uses Glassdoor to attract and retain Generation Z.
Hear my full interview with Jenn Prevoznik by clicking here.
I help companies better lead, engage, train, and sell to Millennials and Generation Z. If you'd like help solving tough generational challenges inside your organization, click here.