Here are five ways Millennials are disrupting the buying process and challenging the traditional buyer-seller relationship.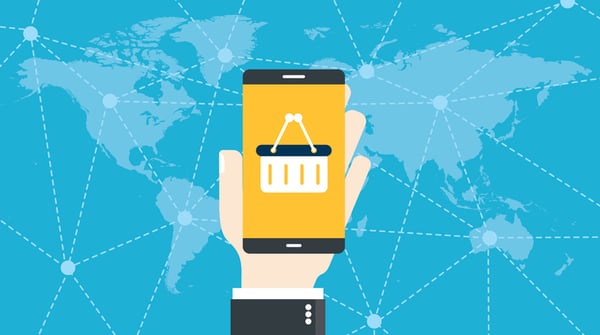 Buyers are evolving faster than sellers.
Sellers must adapt to the following shifts in order to win the attention, business, and loyalty of Millennial buyers.
5 Need-To-Know Characteristics of the New Millennial Buyer
1. Buyers are influenced by consumer behavior
Sixty-five percent of Millennials believe the technologies they purchase for personal use influence the technologies they purchase for their organization, compared to 55 percent of Generation X and 57 percent of Baby Boomers.
More than previous generations of buyers, Millennials are bringing their consumer buying behavior and expectations into their decision-making roles. Social proof, online reviews, self-education, self-service, personal network recommendations, etc. are influencing the buying decision of the Millennial buyer.
"The next generation is transcending a consumer-grade expectation into their jobs, buying process, and buying decisions," says Byron Matthews, president and CEO of Miller Heiman Group, in my recent interview with him.
2. Buyers are self-educating
Seventy percent of buyers fully define their needs on their own before engaging with a sales representative, and 44 percent identify specific solutions before reaching out to a seller.
Millennial buyers are pushing sellers out of the discovery phase. "Cloud-based procurement systems allow buyers to have transparency on other decisions that buyers have made and why they made them. That data is influencing how and what other buyers are doing," says Matthews. "Sellers are turning into content marketers and must create content that differentiates themselves."
3. Buyers are uninspired
"Because information is now easily accessed, it's no longer just about [sellers providing] information but sellers must also provide inspiration about a problem the buyer hasn't thought of," says Matthews.
Matthews suggests sellers "broker their capabilities." Provide capabilities to the buyer that transcend what you do. Matthews gave the example of a large soft drink company that provided valuable demographic data and insights into a Latin American region where they had market share so that a popular pizza chain could evaluate if they wanted to expand into that region.
4. Buyers are raising their expectations
Matthews recommends "sophisticating your engagement strategy to recognize that buyers are contacting and info gathering in so many different ways. [Sellers] need to align to those different ways and bring it all together in a cohesive strategy on how to best engage with the buyer."
Account for the variety of ways Millennial buyers are getting in touch with sellers by supplementing a cold call strategy with a strong social presence, providing digital self-service options, and/or managing chatbots with more internal sales representatives.
5. Buyers are interested in more IQ and less EQ
"IQ is now a dominant trait of the next-generation seller," says Matthews.
Sellers today need to emphasize IQ over EQ. Sellers need to provide the intelligence and insights that Millennial buyers expect. Leveraging technology, processing information quickly, and communicating more efficiently are ways to use IQ to close the seller-buyer gap with Millennials.
I asked Millennial sales leader Brian Schumpp, North American sales and marketing manager at Future Metals, to weigh in on this sales shift towards IQ. He says:
Relationship selling in the traditional sense isn't dead, but it is certainly dying. What matters most to this next generation of buyers boils down to three things...time, insight, and collaboration. Be accessible and responsive at any time, provide knowledge and insight that they can't research on their own, and collaborate with them to show how and why your product or service can solve their problem. If you can provide these three things to the next-generation buyer, a great relationship will follow.
A new generation of buyers requires a new approach to selling.