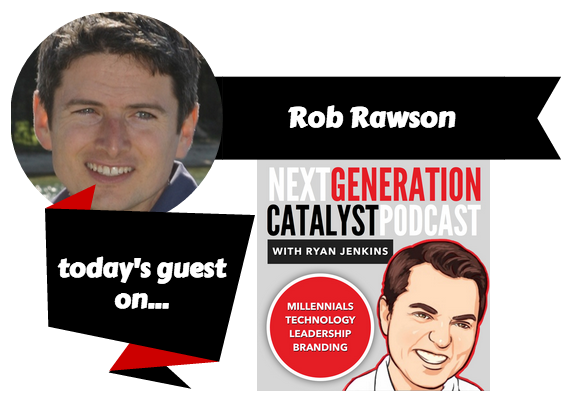 Review the Podcast and Get Exclusive Video
Click here to rate or review the show in iTunes. Then click the blue "View in iTunes" button. Then click the "Ratings and Reviews" tab. As a thank you for the generous review, I will send you an exclusive behind-the-scenes video of the making of the podcast. Simply, contact me after reviewing the show and I'll send you the video.
Episode Overview
In this episode of the Next Generation Catalyst Podcast, I chat with CEO of Staff.com, Rob Rawson, about effective use of virtual assistants and next generation trends in marketing, recruiting and productivity.
Episode Sponsor
Squarespace, the all-in-one platform that makes it fast and easy to create your own professional website or online portfolio. For a free trial and 10% off (your first purchase), go to squarespace.com and use offer code: Catalyst.
Episode Takeaways
What is working today in online marketing.

Insights on mobile trends.

Recruiting and hiring trends.

Growing high-demand skills.

How to stand out in today's crowded global talent pool.

Personal branding tips.

How to manage remote employees and create consistent culture across time zones and oceans.

Leadership challenges and opportunities when leading remote teams.

Personal productivity tips.

How to effectively hire and use virtual assistants.

Ask A Question On Future Podcasts
Feel free to visit my voicemail page to quickly and easily leave me a message - ask a question, suggest a topic, or just say hey! I may even feature you and your question on the show!

Share the Love
Click here to share the love for the NGC Podcast with the world!

Episode Resources
Thanks for listening!
Question: How will you change your leadership to adapt to today's evolving workplace?