Learn how Five Guys, OpenTable, and others are using text messaging to recruit and screen Generation Z job candidates.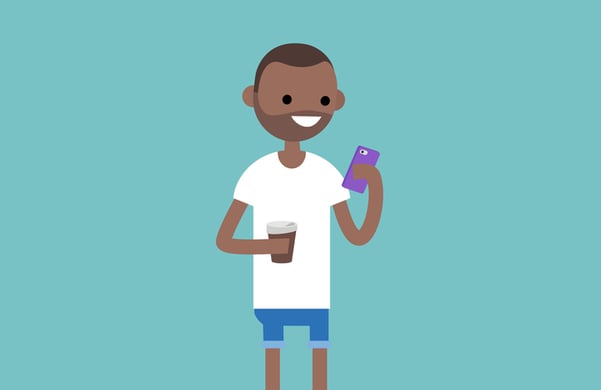 "How can I hire Generation Z when they won't respond to recruiter calls or emails for an interview?"
This was the very problem facing a recent client of mine who was interested in hiring Gen Z into their retail locations across the U.S.
How did they solve this problem? Texting.
Store owners and recruiters began texting their Gen Z applicants to qualify and schedule interviews. Candidate response rates skyrocketed.
However, texting Gen Z candidates introduced a new set of issues. They couldn't easily keep track of candidates or share their texting conversations with hiring managers or efficiently scale their recruiting efforts.
To solve all of these new problems for my client, I suggested Canvas.
Canvas is the world's first text-based interviewing platform that empowers organizations and recruiters to connect with more job candidates, streamline screening, and improve their employer brand.
After a candidate completes the application (which should take less than 5-15 minutes according to over 60 percent of Gen Z), recruiters use the Canvas platform to text qualified candidates and the entire first interview is conducted via text. Recruiters can then determine whether to schedule an in-person or phone interview. (See how it works here.)
By shifting the conversation to texting, recruiters align themselves with the preferred communication channel of Gen Z. Texting works particularly well in the early screening process when Gen Z candidates are interested in starting a two-way conversation to learn more about the position and assess if the employer might be a fit for them.
In my recent interview with Aman Brar, President and CEO of Canvas, he said Gen Z candidate behaviors mirror those who use dating or networking apps. If people interested in connecting on Bumble or Match requested a phone call, that would be "weird," says Brar. Instead, they ease into the conversation and get to know one another by using texting first.
Not only does texting candidates feel more natural to Gen Z but it also enables recruiters to connect with candidates faster and ultimately create a better candidate experience. All of which are critical factors for securing Gen Z talent.
Should Gen Z actively monitor their email and voicemails if they apply for a job? Yes.
Can recruiters control how Gen Z candidates respond? No.
Therefore, recruiters interested in connecting with and securing Gen Z talent should consider a text next.
As a Millennial and Generation Z keynote speaker and trainer, I help companies lead, engage, and sell to the emerging generations. If you'd like help solving tough generational challenges inside your organization, click here.