The Next Generation Catalyst Podcast episode #091.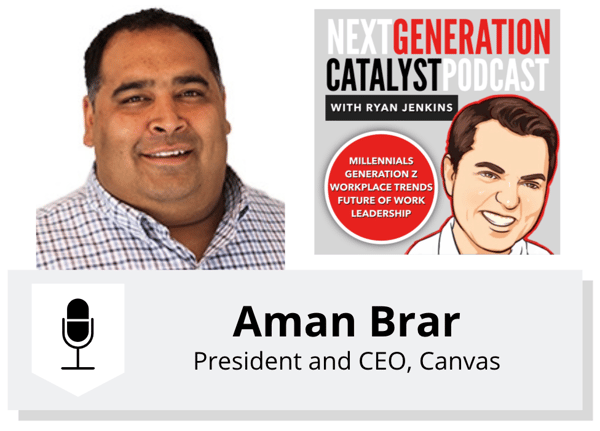 Millennial and Generation Z keynote speaker and author, Ryan Jenkins, welcomes Aman Brar, President and CEO of Canvas (the world's first text-based interviewing platform), to the Next Generation Catalyst Podcast.
The topic discussed is how to hire Generation Z faster using text-based interviewing. We also cover...
What's currently broken about today's recruiting process

How the emerging generations are putting new pressures on how recruiting is done
How Millennials and Generation Z prefer to communicate during the interview process

Upcoming recruiting and interviewing trends

The future of recruiting and interviewing

And more...



Listen or subscribe to the Next Generation Catalyst Podcast on iTunes or Stitcher.

I help companies better lead, engage, train, and sell to Millennials and Generation Z. If you'd like help solving tough generational challenges inside your organization, click here.