As it becomes harder and more competitive to attract and retain new talent...these strategies can provide a winning edge.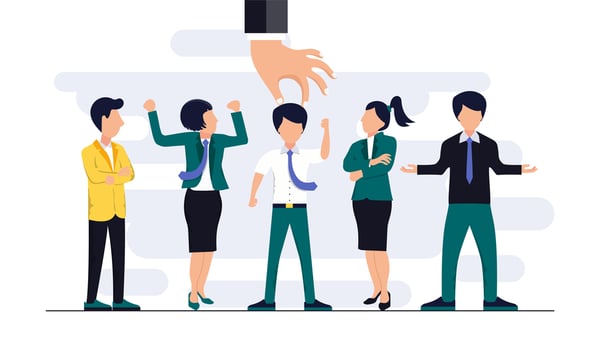 "If [companies] can't harness Generation Z, they won't reach company goals," says Greg Tomb, President of SAP SuccessFactors, a cloud-based human capital management software solution.
3 Powerful Ways to Attract and Retain Generation Z
1. Promote and Offer Global Experiences
The most important work aspect Generation Z looks for in a potential employer is international experience. "Individuals aren't likely to travel themselves, but the company can provide those opportunities," says Tomb.
SuccessFactors places Generation Z new hires in different countries in order to attract and retain Generation Z and because "[traveling] provides diversity of thought and rounds out the person," says Tomb.
Considering how tightly aligned diversity and inclusion and innovation are, well-traveled Generation Z can provide high value to organizations. Airbnb, for example, offers free travel to employees if they venture to somewhere they've never been before because Airbnb knows it ultimately benefits the individual and organization long-term.
2. Create and Communicate a Compelling Employer Brand
Generation Z job seekers who have a poor candidate experience with an employer, are more likely than any other generation to not do business with that company in the future and share their poor experience with others.
"Think of [employer branding] like marketing to your customer...everything you say, do, and show matters and will be factored into Generation Z's [employer] decision," says Tomb. Tomb believes the job market has shifted to a buyer market, where employers need to shift their mindsets from, "'Employees are lucky to work here' to 'we need to win employees over.'"
A few examples of powerful messages that employers can convey to Generation Z are...
Flexibility: "Your job doesn't have to be full-time. I can work more with your terms than mine."
Lifestyle: "Your life will be better at our company and here's why..."
If Generation Z can't identify with an employer's brand, they will "go somewhere that is more aligned with their lifestyle," says Tomb.
3. Highlight and Deliver Development Opportunities
When searching for an employer, Tomb says Generation Z will be asking themselves, "How do I get a breadth of experience across the company so I can get a better understanding of where I can insert the best value?"
SAP is committed to creating a more fluid organization. They believe Generation Z will question what it is to be an employee. Therefore SAP is using rotational programs, shadowing, and faster feedback loops between employees and managers to create a more agile and fluid organization where Generation Z can lean into their development desire.