A perfect storm of low cost and reduced regulation with a diverse and highly skilled labor pool is forming over Georgia's capital and largest city, Atlanta. As an Atlanta entrepreneur myself, I have witnessed first-hand Atlanta's quiet rise to a world-class business powerhouse.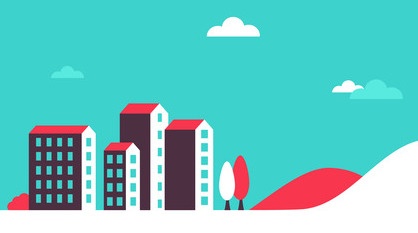 Many premier companies already call Atlanta home. In fact, Atlanta has the third largest concentration of Fortune 500 companies in the country, including Coca-Cola, Delta, Home Depot, UPS, Chick-fil-a, and Porsche. Recently Athena Health, Carter's, Pandora, and MailChimp have all set up shop in Atlanta. Atlanta is also one of the fastest film and TV production cities in the country with more than 1,120 projects filmed in Atlanta since 2007, including The Walking Dead, Captain America: Civil War, and X-Men: Apocalypse.
As more momentum builds in the "heart of the southeast," here are eight reasons companies and entrepreneurs should consider calling Atlanta home.
1. Business Friendly
In 2014, Business Facilities Magazine ranked Atlanta #1 for the city with the lowest cost of doing business. Atlanta and the state of Georgia offer a variety of incentives for businesses to relocate, including assistance with site selection, as well as bonds, loans, and other incentives such as grants, conduit loans, and state tax credits.
Growing companies are attracted to Atlanta for the strong economic climate and the strong array of industries ranging from life sciences and financial technology to health care and manufacturing. Lee Echols, Vice President of Marketing and Communications at Northside Hospital in Atlanta, says, "Atlanta's diversity of industries is a significant advantage. While we feel economic effects like any other area, Atlanta's broad range of businesses somewhat protects us when a single industry dips."
2. Enjoyable Living
Temperate weather (Atlanta averages 217 sunny days a year), award-winning restaurants (Travel & Leisure in 2015 named Atlanta #4 of America's Best Cities for Foodies), and sports venues (Atlanta was recently awarded the 2019 Super Bowl, the 2018 College Football Playoff National Championship, and the 2020 NCAA Men's Final Four) all contribute to an enjoyable living in Atlanta. However, the cost of living is probably the stand-out feature of Atlanta.
Despite the fact that the Atlanta region is the 9th largest metro area in the nation, with a population of 5.7 million, the cost of living for major expenses like housing, clothing, food and gasoline are below the U.S. average. Locating in Atlanta offers a high standard of living for employees. Atlanta also has the highest percentage of overall urban tree canopy (47.9%) in the nation making it a beautifully green city.
Klaus Zellmer, CEO of Porsche North America, recently said, "As a global company and brand, Porsche needed a home base that could really support our growth and the livelihood of our employees. We found such qualities in Atlanta."
3. Future Focused
Atlanta ranked #7 on the 2014/2015 Global Cities of the Future list--the #2 U.S. city on the list.
Atlanta is home to AT&T Mobility's Smart Cities initiative, which is working with the mayor's office and the Georgia Institute of Technology to take advantage of the Internet of Things and integrating smart technology in the region to support infrastructure, manage traffic, and create a better quality of life in Atlanta.
AT&T recently released GigaPower which offers speeds of 1 gigabit per second to homes, apartments, and small businesses in more than 20 Atlanta communities. And in 2015, Google announced that Atlanta was one of the select cities in which it is rolling out Google Fiber, its high-speed Internet service.
4. Accessible Airport
More than 250,000 passengers a day travel through Hartsfield-Jackson Atlanta International Airport (ATL) making it the busiest airport in the world. In 2015--despite the busyness--the Air Transport Research Society named ATL the world's most efficient airport for the 12th consecutive year.
80 percent of the entire U.S. population lives within a direct 2-hour flight from Atlanta. ATL boasts the most direct non-stop domestic flights and now thanks to its 1.2 million-square-foot, gold LEED-certified international terminal, offers non-stop service to more than 225 destinations worldwide.
To remain the "world's most accessible city" and the leader in the aviation industry for decades to come, ATL will soon embark on a $6 billion capital improvement plan.
5. Millennial Magnet
According to Money, Atlanta is the #2 city for Millennials and currently houses 1.4 million Millennials. "We are just getting started, marketing and attracting [Millennials]. We have to be intentional about attracting [Millennial] talent," says Kate Atwood, Vice President of ChooseATL, a Millennial talent recruitment effort coordinated by the Metro Atlanta Chamber with a goal to make Atlanta a top-tier global market in the next 5-10 years.
"Our culture in Atlanta is going to be radically transformed by Millennials," says Atlanta native and popular consumer expert and host of a nationally syndicated show, Clark Howard.
6. Talent Rich
Since 2011, more than 467,000 private-sector jobs have been added in Atlanta, keeping the unemployment rate at just 5.5 percent. Atlanta's abundant and diverse labor pool keeps the talent pipeline well-primed with approximately 275,000 college students and 50,000 technical college students that are job-ready.
In 2015, the Georgia Institute of Technology was named the top public university producing the best startup talent. Atlanta also ranks third in the U.S. for STEM employment growth.
7. Strong Startup Scene
"With the recent proliferation of tech hubs such as Atlanta Tech Village, ATDC, Switchyards, and Tech Square Labs, I expect to see a massive uptick in the number of iconic technology companies coming out of Atlanta in the coming years." says Craig Hyde, CEO of Rigor--an award-winning digital performance management startup based in the Atlanta Tech Village.
Thirty-three percent of Atlanta's jobs come from startups. Atlanta-based companies attracted more than $500 million in venture capital in 2015. Fueling Atlanta's rise to a top five tech startup center in the U.S. is the Atlanta Tech Village which is the largest tech entrepreneurship center in the southeast and a top ten center in the nation.
YikYak, the pseudo-anonymous social media app that ranks #1 among Millennials, recently graduated from the Atlanta Tech Village after launching three years ago. Yik Yak's reported value of $400 million makes it one of the most successful startups in the country. "We wouldn't be at the point we are today if we hadn't been based in Atlanta," says YikYak co-founder and COO, Brooks Buffington. "[Atlanta's] less noise has allowed us to spread our wings and not be trapped in a bubble."
8. Growing Fast
The quality of life and lower costs have contributed to metro Atlanta growing by more than 1.1 million people since 2000--a 26 percent increase. Mike Carnathan, manager of the research and analytics division of the Atlanta Regional Commission, says that Atlanta expects to add roughly 100,000 new residents each year through 2040, adding roughly 2.5 million people to the area's population.
In the words of ChooseATL, "Choose Atlanta, it will surprise you."
Consider Ryan Jenkins to be your next Millennial/Generation Y or Generation Z keynote speaker by clicking here...


This article was originally posted on Ryan's Inc.com column, Next Generation Insights.