.
Future-proofing your business requires a steady diet of understanding tomorrow's trends and implementation.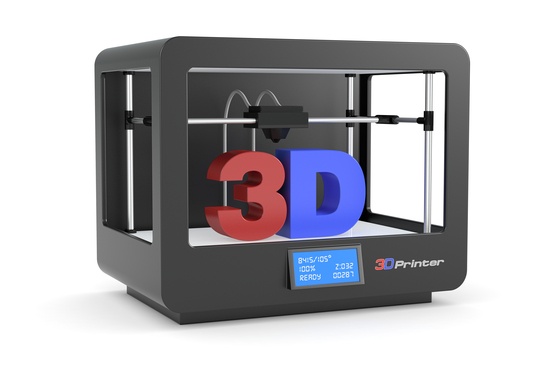 Shama Hyder is a technology entrepreneur, a best-selling author, and an Inc. 30 Under 30. Her book, The Zen of Social Media Marketing: An Easier Way to Build Credibility, Generate Buzz, and Increase Revenue, is among the top three selling marketing books on Amazon.com.
As the founder and CEO of The Marketing Zen Group, Hyder runs a web marketing firm with an emphasis on social media marketing based in Dallas, TX. Her firm has experienced annual growth at an average of 400 percent. She serves clients worldwide that range from publicly held Fortune 1000 companies to privately held small businesses and non-profit organizations.
Hyder's 2014 and 2015 predictions have been highly accurate and her 2016 predictions below are no different.
1) Rise of Influencer Marketing
Companies must go beyond traditional mediums to reach a broader audience. They have to look at influencers who already have created clout within certain communities or who are already looked at as the go-to expert. In 2016, it's not just A-list celebrities, but it's going to be celebrities in different niches that get approached by brands.
Brands should consider influencer marketing, as it provides a really high ROI.
2) Diversity in the Boardroom
Companies are realizing the importance of diversity--not just for lip service, but for creating good ideas. Boardrooms in 2016 will be more diverse with more women, different age groups, and different minorities.
Companies must start embracing that if they're going to serve a more diverse market. They have to start looking and thinking more diverse themselves.
3) Rise of Manufacturing as a Service
You've heard about 3D printing, but do you know where to get something 3D printed or what kind of things you want 3D printed? In 2016, you'll see some key players offering manufacturing as a service.
If you want something replicated, or you want to create your own awesome iPhone case, you'll know exactly which company offers a 3D printing solution.
4) Dark Traffic
Today, you can measure most of the traffic that comes to your website, whether a visitor comes from a different website or if they come from Twitter, Facebook, etc. But if a visitor lands on your website via a link in an email, instant message, Slack, or so forth, you can't effectively track all that traffic like you used to. Sub-tracking that traffic is going to continue to get more difficult.
Marketers will have to get more creative in how they track traffic, whether it's by setting up specific landing pages, using specific short URLs, etc.
5) Rise in Training and Education
In the last few years, companies have cut back their training and education programs. In 2016, that trend will reverse. Companies will invest more into employee education and training as they realize the value of it in today's changing world.
Across all industries, training and education will see a sharp spike in 2016.
6) Digital Equity
How a company is perceived online, it's online reputation, and it's digital assets such as Facebook page likes, Twitter followers, etc. are becoming more and more important. Having a solid digital footprint will become a greater part of evaluations for companies during mergers and acquisitions and the like.
Every company should be thinking about what their digital equity looks like in 2016.
Question: What other trends do you expect to see in 2016?
Consider Ryan Jenkins to be your next Millennial/Generation Y or Generation Z keynote speaker by clicking here...


This article was originally posted on Ryan's Inc.com column, Next Generation Insights.