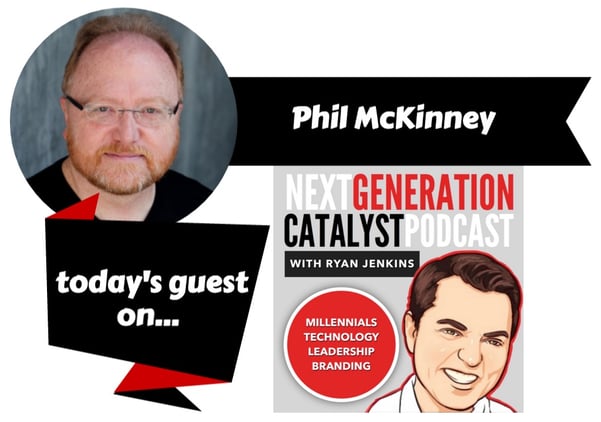 Episode Overview

In this episode of the Next Generation Catalyst Podcast, we interview President and CEO of CableLabs and the ex-CTO of Hewlett-Packard, Phil McKinney. We discuss the importance of innovation, how anyone can generate 20-25 ideas in 30 minutes a day, and how Millennials should execute their best ideas.
Episode Takeaways
Importance of today's organizations and leaders to be innovative.

Why innovation is a team sport.

The myths of innovation.

The F.I.R.E. method to creating killer innovation.

How to create 20-25 ideas in 30 minutes a day.

4 obstacles Millennials must overcome in order to innovate at work.

Episode Resources

Thanks for listening!
Question: How do you capture your best ideas?
Consider Ryan Jenkins to be your next Millennial/Generation Y or Generation Z keynote speaker by clicking here...