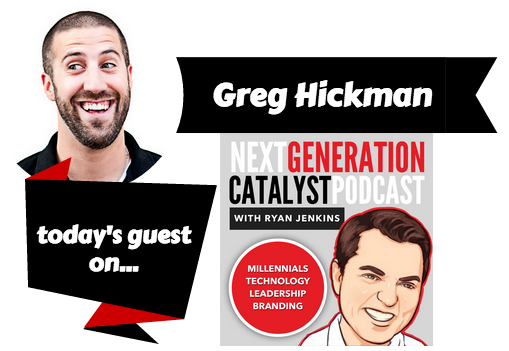 Episode Overview
In this episode of the Next Generation Catalyst Podcast, we interview Greg Hickman and discuss how small businesses can leverage mobile marketing to get your brand message delivered in 3 minutes.
Episode Takeaways

Mobile trends.

What is SMS marketing and why it's important.

How mobile has changed consumer behavior.

Fundamental mobile communication/marketing shifts.

Mobile marketing tools and resources to jump start your marketing.
Episode Resources


Ask A Question On Future Podcasts
Feel free to visit my voicemail page to quickly and easily leave me a message - ask a question, suggest a topic, or just say hey! I may even feature you and your question on the show!

Share the Love
Click here to share the love for the NGC Podcast with the world!

Subscribe To The Podcast
Never miss an episode. I post the podcast on the first Monday of every month. If you subscribe, you will automatically get every episode for free! Click here to see how you can subscribe to the podcast.
Review the Podcast and Get Exclusive Video
Click here to rate or review the show in iTunes. Then click the blue "View in iTunes" button. Then click the "Ratings and Reviews" tab. As a thank you for the generous review, I will send you an exclusive behind-the-scenes video. Simply, contact me after reviewing the show and I'll send you the video.
Thanks for listening!
Question: How do you currently use or plan to use mobile marketing?