It was once said: "The tragedy of life is not death, but what we let die inside of us while we live." Every human has a skill and strength that is as unique as their thumbprint. The true tragedy is not leaving that imprint on this world.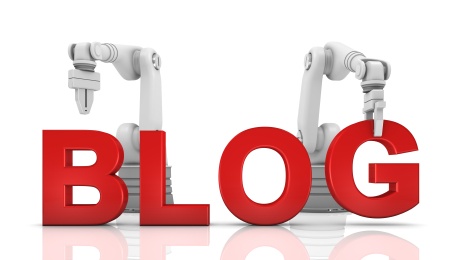 No matter what your new year resolutions are for 2014, I hope after this post "start a blog" will be added to your list. Blogging is not reserved for wanna-be writers or techie teens or big brands. Blogging is solid leadership in a new medium. Blogging is one of the most powerful marketing strategies in the 21st century. And in today's hyper-connected culture, it's never been easier to launch a blog. Don't allow your passion to die within you, share it…blog it.
5 Reasons To Start Blogging In 2014

1) Creates value for others. A thought, idea or message serves no one locked deep inside of one's mind. The world has enough takers…give.
2) Enhances learning. Blogging forces you to think critically, research and field questions/comments surrounding your chosen topic.
3) Personal brand boost. Consistent blogging increases your visibility on Google. As Google becomes your "shadow resume" it's important to demonstrate your value, thought leadership and credibility through a blog.
4) Doors open.
When you begin to contribute, it becomes easier to connect with like-minded people and experts of your topic. We must give before we receive. Blogs give.
5) You'll regret not starting. In a world of over 200 million blogs, sharing nothing communicates everything. Not having a blog gives the impression you have nothing to contribute, are ignorant to technology or selfish in your experience.
Common Excuses
"I'm not a writer." You communicate everyday (text, talk or email) so don't tell me you can't communicate your thoughts or tell stories. At least video blog if you hate writing.
"I'm not tech-savvy." Technology has gotten super easy and plug-and-play over the years you've been ignoring it. Starting and managing a blog is no harder than learning Word or Excel.
"I don't have time." We all have fat in our schedules that can be trimmed. Be honest with yourself and carve out the time…even if that means waking up 20 minutes earlier.
"I don't have a topic or idea." We all have passions. Period. You may be passionate about not having a passion. Whatever it is...uproot it and blog it.
"What if no one reads my blog." Burning passion makes people interesting. Infuse enough passion and others will gather. Just start.
"No one wants to hear what I have to say." Don't be selfish with the thoughts and experience you've gained. It's not about you but the people searching for your knowledge, expertise or passion. You

may not change the world but you'll change someone's world. Isn't that enough to start today?
3 Options To Get Started*
2) Easier: Visit Squarespace and use offer code: "Catalyst" for 10% off. Or use Tumblr to set up your blog.
3) Easiest: Start micro-blogging via Twitter or LinkedIn.
Additional Resources To Help You Launch Your Blog
Question: What will you blog about in 2014?


*Non-affiliate links, just providing resources that helped me.