Today there is more competing for our time and focus then ever before. Between this blog post, email, text, e-readers, social updates, articles, etc. it seems like a never ending and constantly growing supply of must-read content that leaves most who venture onto the world wide web feeling overloaded with info.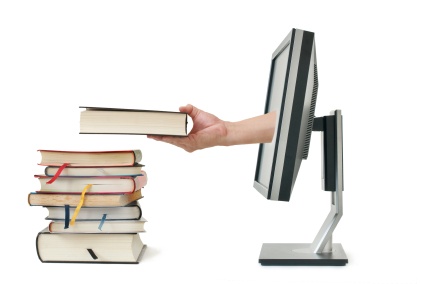 Technology has empowered us to consume content on the go. And the Internet has made all the world's information instantly accessible. However, technology and the Interest have also empowered us to customize the content we consume like never before. And if done strategically, you can squash the feeling of information overload by channeling the information in a customized format that works for you.
4 Steps To Squash Information Overload
1) Create a content funnel.
Narrow your interest or topic of learning to 5 keywords. Then create Google Alerts for each keyword so that you receive email updates of the latest relevant Google results (blogs, articles, news, etc.) based on those keywords. This is the most effective way I know how to make the Internet's content come to you versus you scouring the web for endless hours. The goal here is to pull the content vs getting pushed content.

Other funneling tactics:
Email subscribe to the blogs you enjoy reading (like this one!) so you get emailed when new content is produced.

Use Twitter Search to see who is talking about your keywords in real time.
Use a social media dashboard like

Hoot-suite

to scan your social networks in one place versus the time suck of jumping from website to website.

Or keep it old school with Amazon and search for the books you're interested in and then get lost in the "Customers Who Bought This Item Also Bought" section to find more content related to your interest.
2) Discover a content catch-all.
A content catch-all is one blog or website with daily, robust content surrounding your selected topic. For example, Lifehacker would be a content catch-all for those interested in digital productivity tools. By using Google Alerts you'll begin to discover what resource continues to crop up with solid info that is of great value to you. Discovering a catch-all with numerous contributors, viewpoints and topic variations will help to keep you on top of the selected topic. Be sure to like the catch-all's Facebook page and follow their Twitter feed so that updates show directly in your social media dashboard for easy viewing. And if applicable, sign-up for their mobile alerts. Reference it daily.
3) Speed read.
You don't have time to read article after article. A simple speed reading technique is to read the first paragraph of an article. Then read the first sentence of each paragraph (since the remaining sentences are usually supporting points of the first sentence). Then lastly read the entire conclusion paragraph.
4) Make it a habit.
Like the ancient art of reading the morning paper, you have to find a routine to consume the content relevant to you. Get out of a routine and you'll welcome back the all familiar feeling of information overload.
Avoid the un-producivitve stun of information overload by channeling the appropriate content to you rather than you adventuring into the endless distraction and hour-hungry web. Stand up for your precious time and make the web work for you.
Question: What are your techniques to stay afloat in today's sea of information?