As a launch bonus, I am releasing podcast episode #002 today! Moving forward, you can expect each new episode to be released the first Monday of every month. Enjoy!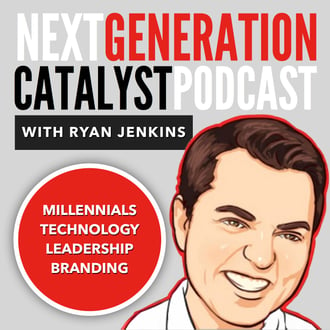 Review the Podcast and Get Exclusive Video
Click here to rate or review the show in iTunes. Then click the blue "View in iTunes" button. Then click the "Ratings and Reviews" tab. As a thank you for the generous review, I will send you an exclusive behind-the-scenes video of the making of the podcast. Simply, contact me after reviewing the show and I'll send you the video.


Episode Overview
In this episode of the Next Generation Catalyst Podcast, I describe what are Next Generation Catalysts and 5 simple steps to become a next generation catalyst.
Episode Takeaways
Story demonstrating humans' fear of change.

What is a Next Generation Catalyst.

Examples of Next Generation Catalysts.

5 simple steps to take to become a Next Generation Catalyst.

Actionable and practical tips to staying relevant in today's turbulent marketplace.
Ask A Question On Future Podcasts
Feel free to visit my voicemail page to quickly and easily leave me a message - ask a question, suggest a topic, or just say hey! I may even feature you and your question on the show!
Click here to share the love for the NGC Podcast with the world!
Thanks for listening!
Question: How do you stay current on today's tools and trends?