We live in a noisy, 24/7 connected culture and it is no small feat cutting thru the clutter to get your message heard or brand recognized. The world can be even noisier for the digital natives who have their heads buried in blogs, games, mobile devices and urgent notifications. So how can you get noticed by these "nothing-seems-to-immpress-them-anymore" Millennials? With St Patrick's day around the corner, try this technique to see if you can "get lucky" with Millennials.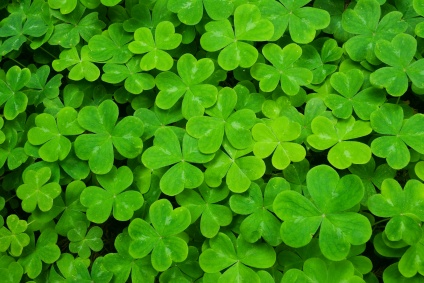 Get lucky with your marketing and leading of Millennials by providing exceptional experiences. There doesn't seem to be much that surprises or impresses the generation who grew up with the always-on, global information portal that is the world wide web. So it's time you get creative to win the allegiance of the largest generation on the planet.

Most Millennials will tell you that they prefer unreal experiences over increased pay, jeans day or even an ice cream social (don't laugh…these are more common in the workplace than you think). By definition, an exceptional experience is one of unusual superiority. You can leverage exceptional experiences to effectively court Millennials to join your organization or to create strong bonds among your young team or to create Millennial loyalty thru wow marketing.
5 Es to Create An Exceptional Experience:
Make it Entertaining.

Millennials universal language is humor...use it.

Make it unExpected.

Keep them guessing, they'll eagerly await the next one.

Make it Exclusive.

There is magic in that one-of-a-kind feeling.

Make it Exciting.

The innovative/relevant the better.

Make it Enduring.

Allow them to relive or share the experience with others. It might just be your best recruiting tool to date.
Exceptional Experiences Examples: Take Millennials "behind the scenes" of the product or a big decision. Expose them to uninterrupted mentoring sessions with an executive or thought leader. Engage them on a pre-launch or pre-screening; Millennials are natural early adopters and want to get hands on early. Or perform an EPIC live street performance that wows people like TBS did:
Great ad that leverages the 5Es of Exceptional Experiences.
I hope that you will considering using exceptional experiences to create your own luck with Millennials. And when successful, we'll cheers to that!
Happy St Patrick's Day!
Question: Have you had an exceptional experience and what made it a superior experience?