In today's digital age, it has become critical to create a personal brand. LinkedIn offers a free and robust platform to market YOU! With more than 200 million members in 200 different countries and membership growing by 2 new members every second…why wouldn't you fully leverage such a platform to build your brand?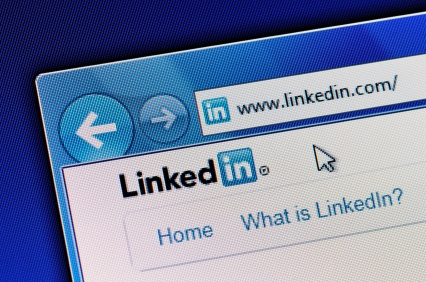 Suggestions to boost your LinkedIn-ness:
Increase Activity: The (fairly) new activity timeline on the homepage looks and works much like Facebook's and Twitter's timelines. The more high value content you produce the more exposure you'll gain to your profile and the more likely people will "Endorse" you for your expertise. LinkedIn no longer supports a direct feed from Twitter but you have the option of adding LinkedIn as a selection in bulk feeders such as Hootsuite.
Ditch Business Cards: Use the LinkedIn mobile app and bump someone else's smartphone (with the LinkedIn app open) to connect virtually via LinkedIn. Or if handed a physical business card, use the CardMunch mobile app to scan the business card and convert it into a LinkedIn contact.
Get Endorsed: This is a new function that allows people to "Endorse" skills that you have listed on your profile. This tool has become a bit of a free-for-all where folks endorse only to be endorsed in return so don't be that person. It makes a statement if you have too few vs if you are highly endorsed. So list your skills and let your connections speak.
Be A Connect Monster: Too many users half-ass growing their network. A profile with only 132 connections (out of 200,000,000 people) is pitiful especially in this social age. LinkedIn is the only social network that I recommend to connect with as many people as possible. Because you don't get as inundated with updates like other social networks. Once you hit 500 connections your profile reads 500+ whether you have 501 or 3,043 connections. A 500+ profile communicates credibility and a strong network. Get connected.
All-Star Profile Strength: There is a meter that measures your profile based on the completeness on the right hand side of your profile page. Try adding certifications, publications, recommendations from co-workers/clients/partners and joining at least 1 LinkedIn group to ensure 100% completion. Anything less looks lazy.
Add Apps: Click here for a list of the apps you can easily add to make your personal profile more robust.
Add a Company Page: Similar to a Facebook FanPage, LinkedIn offers pages for your business that you can promote, gain followers and share your message. Time will tell if this feature will stick but might as well leverage it while you can.
Add Video (New Feature): About time LinkedIn! You can now easily post pictures, videos or share your presentations on the Background Summary portion of your profile. People will click a video before reading lengthy text so play to that and post a video to your profile!
Leverage LinkedIn as your next generation catalyst.
Question: What LinkedIn feature do you leverage most?