The Next Generation Catalyst Podcast episode #084.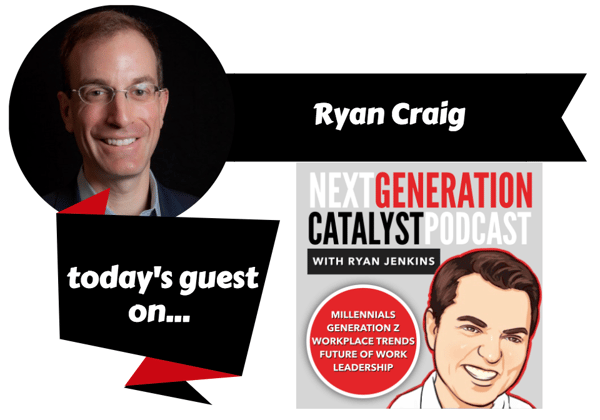 Millennial and Generation Z keynote speaker and author, Ryan Jenkins, welcomes Ryan Craig, Author of A New U: Faster + Cheaper Alternatives to College, to the Next Generation Catalyst Podcast.
The topic discussed is the evolving alternatives to college and why Generation Z is exploring them. We also cover...
The increasing cost of college and how it might be putting an entire generation at risk

How does the next generation of parents view college

What are the 4

types of alternative to colleges

How to determine what's best for you or your student

How these alternatives approach learning differently in order to engage Generation Z
Some of the best faster and cheaper alternatives to college

And more...



Listen or subscribe to the Next Generation Catalyst Podcast on iTunes or Stitcher.

I help companies better lead, engage, train, and sell to Millennials and Generation Z. If you'd like help solving tough generational challenges inside your organization, click here.