The Next Generation Catalyst Podcast episode #093.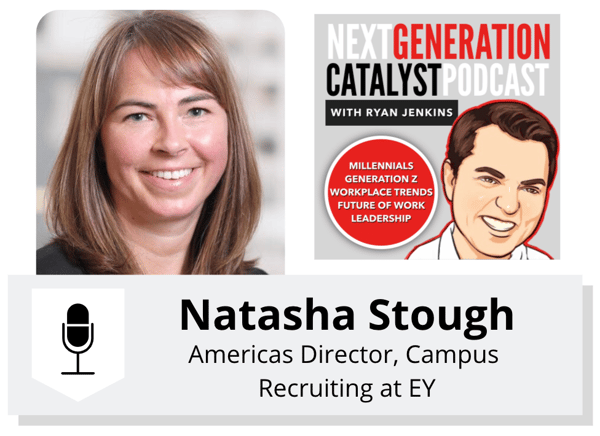 Millennial and Generation Z keynote speaker and author, Ryan Jenkins, welcomes Natasha Stough, Americas Director, Campus Recruiting at EY, to the Next Generation Catalyst Podcast.
The topic discussed is how to recruit Generation Z. We also cover...
Insights from the EY Annual International Intern Leadership Conference survey

Generation Z's sentiment around the future of work
Values that Generation Z are interested in embracing
What organizations can do to better prepare for Generation Z
What Generation Z are looking for in an employer
The most common questions college grads ask employers

And more...



Listen or subscribe to the Next Generation Catalyst Podcast on iTunes or Stitcher.

I help companies better lead, engage, train, and sell to Millennials and Generation Z. If you'd like help solving tough generational challenges inside your organization, click here.