The Next Generation Catalyst Podcast episode #059.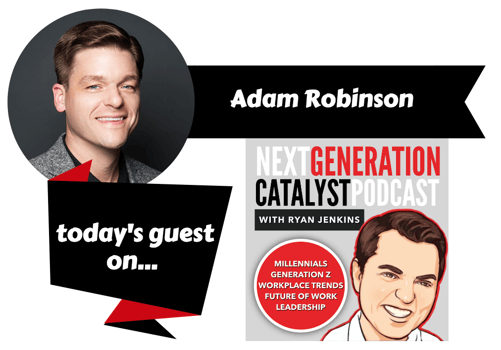 Millennial and Generation Z keynote speaker and author, Ryan Jenkins, welcomes Adam Robinson, the author of The Best Team Wins and co-founder and CEO of Hireology, to the Next Generation Catalyst Podcast.

The topic discussed is how to hire and keep top next generation talent using predictive hiring. We also cover...
What is predictive hiring
Why you should reconsider what an ideal candidate is
21st century best practices for hiring next generation talent
What are the 5 primary channels you can use to find the best applicants
What are the best questions to ask during an interview

How can organizations retain their best people by starting off on the right foot

And more...



Listen or subscribe to the Next Generation Catalyst Podcast on iTunes or Stitcher.

I help companies better lead, engage, train, and sell to Millennials and Generation Z. If you'd like help solving tough generational challenges inside your organization, click here.