The Next Generation Catalyst Podcast episode #079.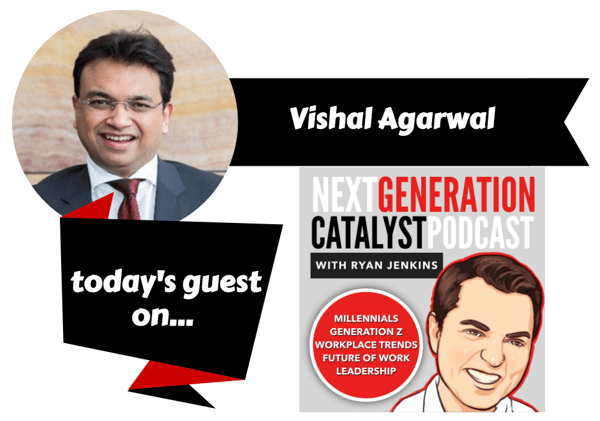 Millennial and Generation Z keynote speaker and author, Ryan Jenkins, welcomes Vishal Agarwal, author of Give to Get: A Senior Leaders Guide to Navigating Corporate Life, to the Next Generation Catalyst Podcast.
The topic discussed is how to create better harmony between work and life. We also cover...
Why do some succeed in corporate careers and others burn out

Can anyone master work/life balance?

Why it's important to live up to every promise you make to your family—and how to do it

How to maximize every minute you have with your family while at home

Why you should never have your suitcase packed over the weekend—even if you're traveling for work on Monday

And more...



Listen or subscribe to the Next Generation Catalyst Podcast on iTunes or Stitcher.

I help companies better lead, engage, train, and sell to Millennials and Generation Z. If you'd like help solving tough generational challenges inside your organization, click here.