The Next Generation Catalyst Podcast episode #072.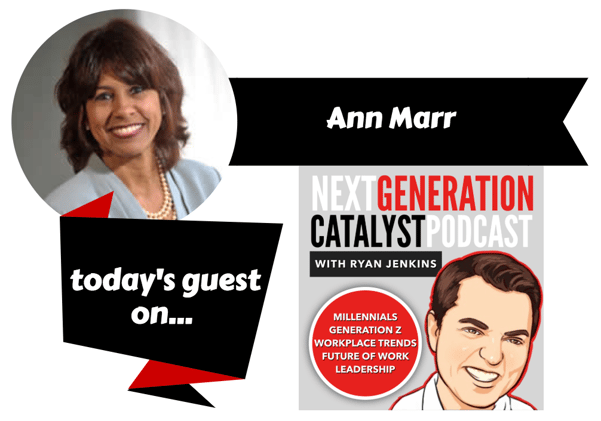 Millennial and Generation Z keynote speaker and author, Ryan Jenkins, welcomes Ann Marr, Vice President of Global Human Resources at World Wide Technology, Inc., to the Next Generation Catalyst Podcast.
The topic discussed is how to be an ideal employer for Millennial and Generation Z talent. We also cover...
How the emerging generations impacting the workplace

What the next generation wants from an employer
How to manage their often elevated expectations to get promoted or move throughout the organization
Structuring a successful internship program
How to use Glassdoor to attract Millennial and Generation Z

And more...



Listen or subscribe to the Next Generation Catalyst Podcast on iTunes or Stitcher.

I help companies better lead, engage, train, and sell to Millennials and Generation Z. If you'd like help solving tough generational challenges inside your organization, click here.