Nap pods, free lunch, and unlimited vacation aren't enough to capture the attention and loyalty of Millennials. Transform your company perks and attract Millennials with these six tips.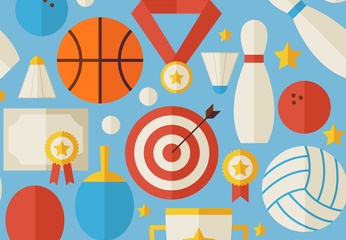 Sixty-six percent of Millennials expect to leave their organizations by 2020. Companies are at risk of losing a large percentage of their next generation talent if they fail to adjust how they retain Millennials. That's why cultivating workplace culture and incentives that keep employees happy and productive is critical.
One solution to consider for overcoming the Millennial retention issue is company perks. Company perks pack the potential to attract new and retain existing Millennial talent.
In fact, 64 percent of Millennials care about company perks and benefits (compared to 54 percent of Generation X and 51 percent of Baby Boomers). And "perks and benefits" are the No. 2 thing behind "culture and values" that Millennials want to know about a company.
According to employee gift box company, Perkbox, 69 percent of 18-24-year-old Millennial employees in the U.K. say company perks are crucial to their job satisfaction, compared to about half of Baby Boomer employees.
"Millennials see [company perks] as something employers should do as standard, whereas older employees see it as a bonus," said Saurav Chopra, co-founder of Perkbox.
Take company perk cues from Inc.'s 2016 50 Best Workplaces...
Forty-six percent have onsite fitness facilities.
Seventy-four percent offer onsite meals.
Eighty-six percent match employee 401(k) contributions. (Three or four percent of income is typical.)
Twenty-eight percent have onsite health care clinics.
Sixty-four percent offer paternity leave.
Seventy-four percent give time off for volunteering.
Eighty-four percent let employees telecommute.
Twenty-four percent offer unlimited vacation.
We are in the golden age of company perks but offering nap pods, free lunch, or unlimited vacation isn't enough to capture the attention and loyalty of Millennials.
Here are six tips for using company perks to attract (and keep) Millennials.
1. Blend work and life with perks.
Ninety-nine percent of Millennials agree that "more and more, I'm trying to find balance in my life."
Basecamp, a web application company based in Chicago, pays for employees' hobbies and for their staff to have fresh fruits and veggies at home. Johnson & Johnson provides a concierge service to run errands and even stand in line for concert tickets.
More than ever before work and life are blending. Thanks to mobile communications, we bring more work home with us and bring more of our personal lives to work.
Many of today's company perks reflect Millennials' desires to experience more of life at work. It's not as much about having access to ping pong tables as it is having elements that reflect their life outside of work.
To attract and retain Millennials, blend work and life by integrating the "life" aspects of your employees or community into the workplace.
2. Make perks an experience.
Over 70 percent of directors and managers say that their employees value experiences over things or at least a combination of the two.
New Belgium Brewing Company employees receive a one-week trip to Belgium after five years with the company. Yahoo provides employees with corporate outings like concerts and backyard barbecues. Freeborn & Peters, a full-service law firm headquartered in Chicago, has an annual "luggage party" where four employees are randomly chosen for an all-expense paid trip to Las Vegas.
Seventy-seven percent of Millennials say some of their best memories are from an event or live experience they attended or participated in. Companies have a unique opportunity to win Millennial affinity by delivering an unforgettable experience.
Creating company perks that Millennials can't help but tell everyone about will work wonders for your attracting and retaining efforts.
3. Make perks appeal to Millennials.
Eighty percent of Millennials say they would like to work for a company that offers student loan repayment assistance.
CommonBond of New York City and Pricewaterhouse Coopers contributes $1,200 a year to help employees repay student loans. IBM, GE, and Accenture help nursing mothers (most being Millennials) by providing the necessary materials and funds to ship breast milk home when they're traveling for work. Premier Staffing of San Francisco expects employees to devote 20 days a year to community service.
Eighty percent of Millennial workers prefer tech-forward perks like augmented/virtual reality than other low-tech perks in their workplace. Whether it's innovative tech perks, student loan repayment, help with being a new parent, or wanting the resources to develop as a professional, addressing the specific interests and desires of Millennials with company perks can result in company loyalty.
Don't know what appeals to your Millennial workers? Ask them.
4. Emphasize company culture with perks.
The No. 1 thing Millennials want to know about a company is the "culture and values."
Be purposeful with your perks. Patty McCord, former Chief Talent Officer at Netflix, says that some benefits favored by tech companies, such as in-office hammocks and personal chefs, are "a race to the ridiculous."
"Perks are designed to make people happier at work, but you're not accomplishing anything just by giving people more stuff," says McCord. Aligning company perks with company culture and values can be much more useful.
Here are a few good examples of companies offering perks that align with their company culture and values.
Zynga, the online and mobile game company, has an onsite video arcade.
Mattel, Inc., the toy manufacturing company, offers employees up to 16 paid hours off to participate in their kids' school events.
Airbnb, the community-driven hospitality company, provides employees with $2,000 a year for spending on properties on the home-sharing site anywhere in the world.
Burton, a snowboarding outfitter, provides employees the day off to hit the slopes if two feet of snow falls in 24 hours.
Pandora, the music streaming company, offers free in-office concerts to its employees.
REI, the retail and outdoor recreation services company, offers an employee challenge grant where employees get $300 in products for an outdoor activity, as long as it's a challenge like backpacking in the High Sierras, running a marathon in Thailand, etc.
5. Highlight the inherent perks.
Seventy-one percent of Millennials likely to leave a company in the next two years are unhappy with how their leadership skills are being developed.
If retaining and engaging Millennials are your objective, make it a consistent and high priority to highlight the development perks that are inherent in the work. Extract the learning and developmental benefits that are built into the day to day tasks and responsibilities.
A few examples could be...
Opportunities to meet, collaborate, and learn from forward-thinking and brilliant people.
Building products and services that add value to others and that you can be proud of.
Failing in a supportive environment with an understanding and uplifting team.
6. Leverage the greatest perk.
The greatest perk is letting your people know you value them. Tell them early and demonstrate it often.