The Next Generation Catalyst Podcast episode #109.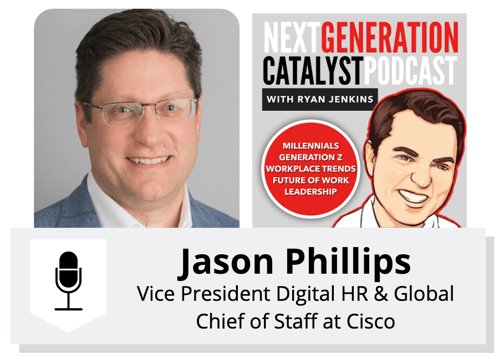 Millennial and Generation Z keynote speaker and author, Ryan Jenkins, welcomes Jason Phillips, Vice President Digital HR and Global Chief of Staff at Cisco, to the Next Generation Catalyst Podcast.
The topic discussed is how talent acquisition is evolving. We also cover...
The future of talent acquisition

How AI and analytics are impacting the recruitment process

How Cisco uses learning and development to attract talent

And more...



Listen or subscribe to the Next Generation Catalyst Podcast on iTunes or Stitcher.
I help companies better lead, engage, train, and sell to Millennials and Generation Z. If you'd like help solving tough generational challenges inside your organization, click here.