The Next Generation Catalyst Podcast episode #102.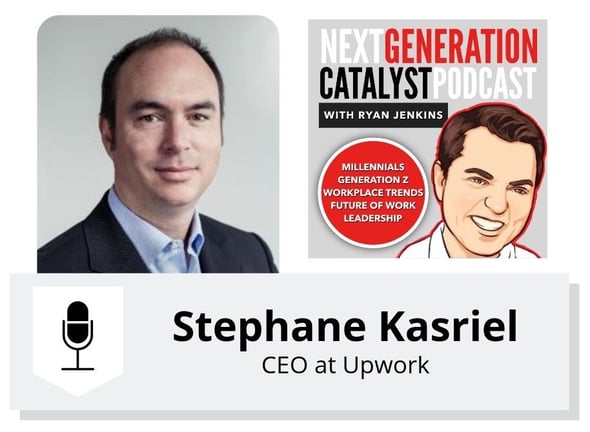 Millennial and Generation Z keynote speaker and author, Ryan Jenkins, welcomes Stephane Kasriel, CEO of Upwork, to the Next Generation Catalyst Podcast.
The topic discussed is how Millennials and Gen Z managers will reshape how we work. We also cover...
UpWork's 3rd Annual "Future of Workforce Report (click here to review)

How the younger generations are shaping the future of work

How remote working is challenging how organizations are structured

Examples of organizations that are successfully engaging freelancers

The role of higher education in the future of freelancing

How the gig economy will change the skills needed to thrive in the future

And more...



Listen or subscribe to the Next Generation Catalyst Podcast on iTunes or Stitcher.

I help companies better lead, engage, train, and sell to Millennials and Generation Z. If you'd like help solving tough generational challenges inside your organization, click here.