The Next Generation Catalyst Podcast episode #066.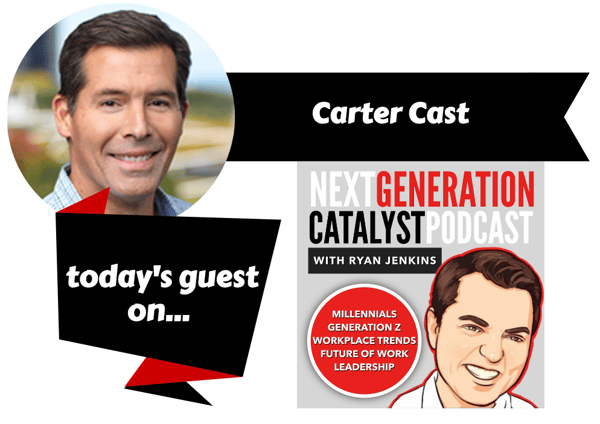 Millennial and Generation Z keynote speaker and author, Ryan Jenkins, welcomes Carter Cast, an award-winning professor at Northwestern's Kellogg School of Management, venture capitalist, and former Walmart.com CEO, to the Next Generation Catalyst Podcast. Carter is also the author of The Right (and Wrong) Stuff - How Brilliant Careers Are Made and Unmade.
The topic discussed is how leaders can help Millennials keep their careers on track. We also cover...
The top 3 skills of high performers
Why self-awareness is crucial to career success
How to build career capital
Why a steady steam of feedback is critical for success
The top 3 propensities likely to derail your career

And more...



Listen or subscribe to the Next Generation Catalyst Podcast on iTunes or Stitcher.

I help companies better lead, engage, train, and sell to Millennials and Generation Z. If you'd like help solving tough generational challenges inside your organization, click here.