The Next Generation Catalyst Podcast episode #106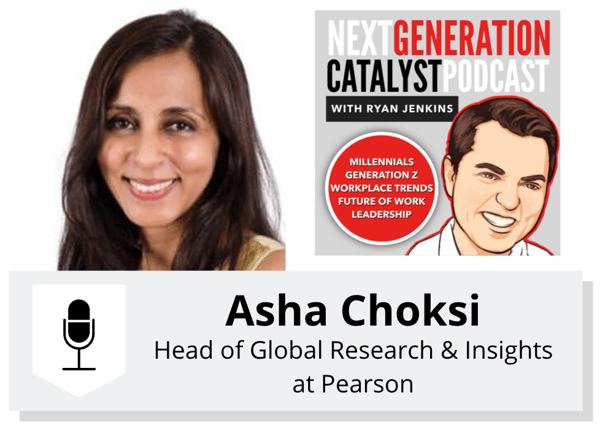 Millennial and Generation Z keynote speaker and author, Ryan Jenkins, welcomes Asha Choksi, Head of Global Research and Insights at Pearson, to the Next Generation Catalyst Podcast.
The topic discussed is global trends impacting the future of learning and work . We also cover...
An overview of Pearson's first ever Global Learner Survey

W

hy today's learners are taking control of their education like never before

How people are going about DIYing their education

What's contributing to Gen Z's wavering confidence in higher education

The typical career path of the future

Examples of the critical soft skills future workers will need

And more...



Listen or subscribe to the Next Generation Catalyst Podcast on iTunes or Stitcher.
I help companies better lead, engage, train, and sell to Millennials and Generation Z. If you'd like help solving tough generational challenges inside your organization, click here.