The Next Generation Catalyst Podcast episode #056.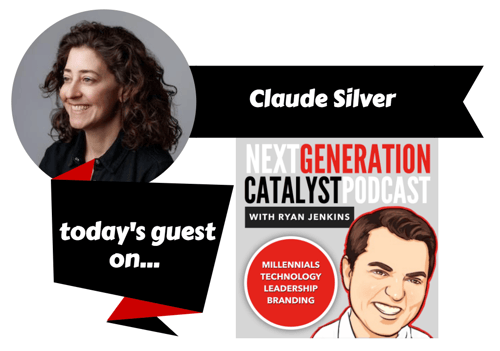 Millennial and Generation Z keynote speaker and author, Ryan Jenkins, welcomes Claude Silver, Chief Heart Officer at Vaynermedia, to the Next Generation Catalyst Podcast.
The topic discussed is how to create company heart in order to attract and retain Millennials and Generation Z. We also cover...
What Millennials bring to the workplace
The importance of creating company heart
How to scale company heart

How to develop Millennials inside an organization

What is the "Honey and Vinegar" approach and how it works

And more...



Listen or subsribe to the Next Generation Catalyst Podcast on iTunes or Stitcher.
Consider Ryan Jenkins to be your next Millennial/Generation Y or Generation Z keynote speaker by clicking here...