The Next Generation Catalyst Podcast episode #065.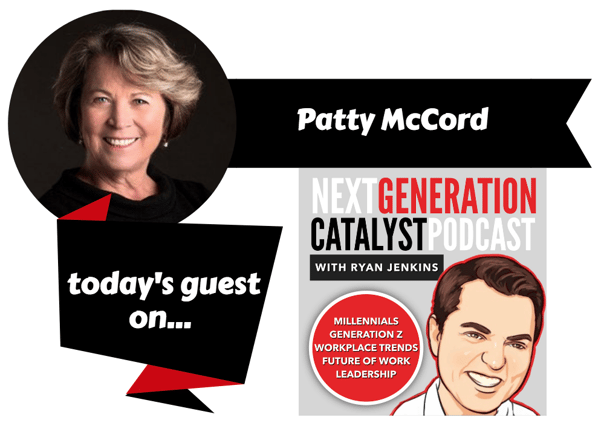 Millennial and Generation Z keynote speaker and author, Ryan Jenkins, welcomes Patty McCord, former Netflix Chief Talent Officer, to the Next Generation Catalyst Podcast. Patty is also the author of Powerful: Building a Culture of Freedom and Responsibility.
The topic discussed is how to build company culture for the modern workforce. We also cover...
How to build company culture by stripping things away — rules, processes, and bureaucracy
Why leaders should consider getting rid of formal reviews

The significance of "Start, Stop, Continue" feedback

Why leaders should consider being more transparent with compensation

Why the key to employee motivation is talent density and appealing challenges

Future workplace trends
And more...

Listen or subscribe to the Next Generation Catalyst Podcast on iTunes or Stitcher.

I help companies better lead, engage, train, and sell to Millennials and Generation Z. If you'd like help solving tough generational challenges inside your organization, click here.