The Next Generation Catalyst Podcast episode #103.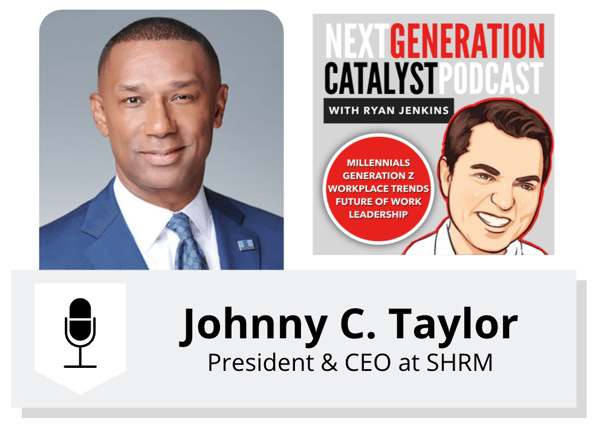 Millennial and Generation Z keynote speaker and author, Ryan Jenkins, welcomes Johnny C. Taylor, President and CEO of SHRM (Society of Human Resource Management), to the Next Generation Catalyst Podcast.
The topic discussed is how a better world is possible through better workplaces. We also cover...
What's working well inside today's workplace

What needs improving inside today's workplace

The role technology plays in making a better workplace

Trends shaping the workplace in the next 5-10 years

Skills required to thrive in the future workplace


How Generation Z will change the workplace

And more...



Listen or subscribe to the Next Generation Catalyst Podcast on iTunes or Stitcher.
Additional Resources
I help companies better lead, engage, train, and sell to Millennials and Generation Z. If you'd like help solving tough generational challenges inside your organization, click here.