The Next Generation Catalyst Podcast episode #115.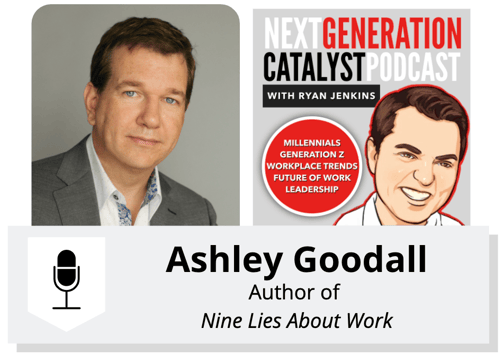 Millennial and Generation Z keynote speaker and author, Ryan Jenkins, welcomes Ashley Goodall, Author of Nine Lies About Work: A Freethinking Leader's Guide to the Real World, to the Next Generation Catalyst Podcast.
The topic discussed is the lies about work and how to overcome those lies. We also cover...
What is the role of culture inside an organization?

LIE #1: People care which company they work for

LIE #5: People need feedback

LIE #7: People have potential

LIE #9: Leadership is a thing

And more...



Listen or subscribe to the Next Generation Catalyst Podcast on Apple / Google Play / TuneIn / Stitcher.

I help companies better lead, engage, train, and sell to Millennials and Generation Z. If you'd like help solving tough generational challenges inside your organization, click here.