The Next Generation Catalyst Podcast episode #050.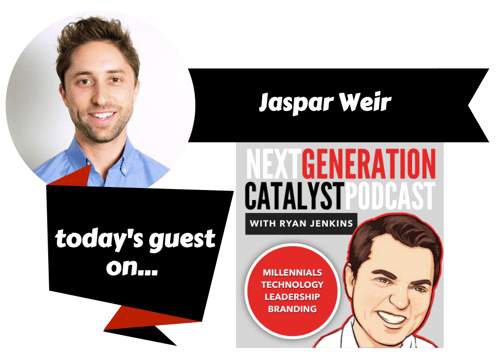 Episode Overview
In this episode of the Next Generation Catalyst Podcast, we interview Jaspar Weir, President at TaskUs. TaskUs provides outsourcing services to over 100 of the world's most innovative Internet companies, allowing them to focus on product and technology. Our conversation centers on the challenges companies face leading multi-generational workforces.
Episode Takeaways
How to motivate a multi-generational workforce?
Best practices for managing a remote multi-generational team?
What has TaskUs done to become a leader in the retention of Millennials?
What specific strategies are useful to attract, motivate, engage, and retain Millennials?
How leaders can best engage a multi-generational workforce?
Episode Resources