The Next Generation Catalyst Podcast episode #049.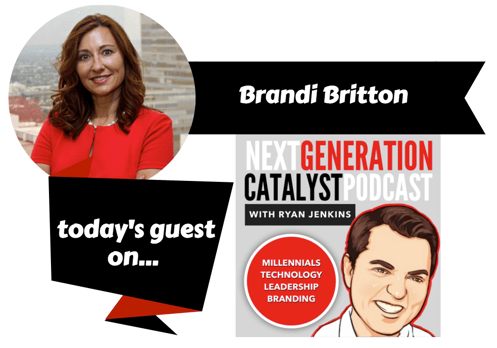 Episode Overview
In this episode of the Next Generation Catalyst Podcast, we interview Brandi Britton, the District President at Robert Half International's OfficeTeam unit. The topic of our conversation centers on workplace perks that attract and retain Millennials and how can dress code be a competitive advantage to engage Millennial talent.
Episode Takeaways
What's driving the trend toward more casual work attire?
Why should companies rethink their dress code?
How specifically have you noticed Millennials impacting or influencing company dress codes?
How well do employees interpret dress code?
What dress code is recommended for companies trying to attract and retain Millennials?
When reevaluating or changing the dress code, what do companies need to consider?
What other company perks are attracting and retaining Millennials?
Episode Resources