As Millennials continue to surge into the workplace, no individual or industry is safe from the changing tides of office formality.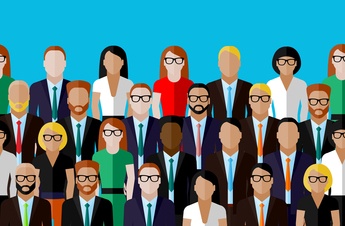 Today, 50 percent of managers say employees dress less formal than they did five years ago. And 58 percent of employees say they would prefer to work at a company that has a business casual, casual, or no dress code.
"Dressing up for work continues to go out of style," says Brandi Britton, District President at OfficeTeam Los Angeles.
Chances are if you work in an office today, your attire is more casual than ever before.
Reasons for the Continued Casualization of the Workplace
Competitive job market.
Since more than half of job seekers said a company's dress code is either very important or moderately important when it comes to accepting a job offer, companies are using flexible dress codes as a way to attract talent...especially Millennials.
Rise of remote working.
Working at a coffee shop, co-working space, or at home alleviates the need for dressing formally.
Increased visibility and awareness.
Instagram, Snapchat, YouTube, etc. provide outsiders an inside look into the culture and dress codes of other companies around the world. This increased exposure has instilled new expectations--especially for the emerging generations--of what dress codes could and should be.
Impressions are changing.
More and more the appearance of suits (even in client-facing roles) strikes people with fear of an audit than it does with the impression of professionalism. The consumer impressions of what a professional person looks like is also loosening. People are more open to tattoos, beards, piercings, etc. which is why Starbucks, PetSmart, and other retailers and employers have relaxed their dress code in each of these categories.
Surge of Millennials.
The below describes why and how companies are relaxing their dress code for Millennials.
Why Should Companies Rethink Their Dress Code?
Some professionals are still split on the topic of dress code. Some question the seriousness, professionalism, and productivity of companies with a flexible dress code. Others question the culture, relevance, innovation, and management of companies with a strict dress code.
So why consider updating your dress code?
"It's an employee's market. People wearing suits and more formal attire seem to return in tougher economic times," says Britton. "More casual dress codes seem to be the trend when economic times are good and it's an employee-driven market. If there are more jobs than there are people, what are you as an employer doing to attract talent to your company? You do the things employees want: They want money and they want perks such as a more casual dress code. Right now, companies are having to be competitive for talent."
As the demand for Millennial talent grows and more Millennials step into decision-making roles, expect the trend towards more casual to grow.
Forty percent of Millennials say their business inspiration is Mark Zuckerberg. With that much Millennial attention on the founder of Facebook, Zuckerberg's choices to wear a hoodie to meet investors and to wear the same gray t-shirt and jeans everyday in order to be more productive have influenced the next generation of professionals' views of appropriate workplace dress.
In addition, by 2020 at least half of U.S. households will be participating in the gig economy (or independent work) and 70 percent of Millennials might reject traditional business to work independently. People dressing formally while working independently is unlikely.
Employers' dress policies are being held accountable by the desire and possibility of Millennials working for themselves where they could dress as they wish.
The Best Dress Code for Millennials and Your Multi-Generational Team
During a networking event before a recent presentation of mine, Lauren Williams, Principal at the CPA Firm Johnson Lambert LLP, expressed their desire to change their existing dress code.
"We wanted to set a tone that we are a professional services firm and we should dress the part. However, when we're at the office, we do not have many clients visiting (as we go to them more than they come to us) and our office had become more casual over the years as our partners relaxed enforcement of the business casual dress code," said Williams.
I recommended they explore smart casual.
Smart casual can be considered a combination of casual, business casual, and business dress codes. Formal and casual clothing pieces can be mixed and matched to combine into a "smart" ensemble. It's considered neat, conventional, and professional yet relatively informal. The best of all the dress code worlds.
The advantage is that smart casual is ambiguous which caters to Millennials desire for flexible dress and to other generations desire to keep it professional. The disadvantage is that smart casual is ambiguous and might require more guidelines than other dress policies.
I followed up with Williams a few months later to see how the transition to smart casual went. Below is her response.
"Our goal for smart casual was to allow people to wear jeans any day of the week (previously we only wore jeans on Friday) or wear tailored shorts along with a nice shirt tucked in. Jeans shouldn't have holes and should be more fitted and put together. No tennis shoes or flip flops. More tailored outfits regardless of the fabric involved."
"We previously allowed certain cargo shorts, flip flops etc. that do not fit in with the new dress code. Enforcing the new code for those people was initially a challenge but given the lenient boundaries of the new code, most people adapted nicely."
"The benefits of the smart casual dress code are that we have a younger demographic of people in our office and through reading about trends, we learned that the easiest thing you can do for Millennials to make them happy is let them dress how they want. Given that we are a professional services firm, we applied some boundaries to that but overall employees are empowered to wear what works for them to get them through the work day and into the evening. Another benefit has been with recruiting. It is a selling point to potential new hires that we have smart casual dress in the office."
"We continue to dress business casual and business professional at client sites and for various professional events, but we have received very positive feedback from employees. Overall I think we found a nice balance between 'looking the part' and allowing people to dress comfortably and appropriately for the office."
Smart casual encourages Millennials to be unique and individualistic. A Millennial dream.
Consider Ryan Jenkins to be your next Millennial or Generation Z keynote speaker by clicking here...

This article was originally posted on Ryan's Inc.com column, Next Generation Insights.