Here's how five companies are adjusting to meet Millennials' customer service expectations.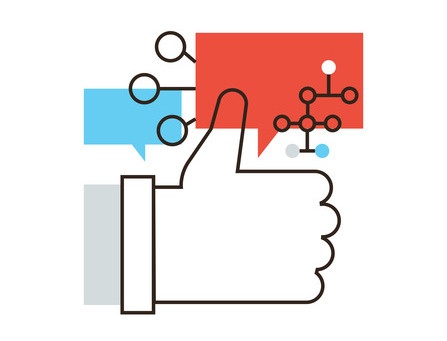 The always-on, high-tech, and hyper-connected world that Millennials have come of age in has influenced their customer expectations. In fact, 68 percent of Millennial consumers have higher expectations for customer service today than they had just one year ago. These new customer service expectations are challenging businesses to rethink how to approach this generation.
The margin of error for businesses to get the customer experience right has never been more narrow as 68 percent of Millennial consumers have stopped doing business with a brand due to a single poor customer service experience. As Millennials economic influence grows to an estimated $200 billion annually in 2017, it becomes critical to deliver an exceptional customer service experience.
The DiJulius Group is a customer service consulting firm and host of America's #1 customer service conference, Secret Service Summit. I recently asked a few of The DiJulius Group's clients how Millennials are reshaping the customer service experience and how they have adapted accordingly.
How have Millennials reshaped the customer service experience?
"Ensuring the Guest has a seat at our strategy tables is important. We are focused on going above and beyond Guest expectations. [Millennials] expect to get what they want, when they want it, and how they want it. Speed, convenience, and customization are important ingredients in the service experience." -Mark Moraitakis, Senior Director, Hospitality and Service Design of Chick-fil-A, Inc.
"We do a quarterly training session on customer service, and it's geared towards Millennials. In order to gain traction through our workforce, we decided to make it more interactive and fun. We call it our credo card triathlon, and we grade speed and accuracy to determine who is the best at the triathlon." -Glenn Mueller, President and CEO of RPM Pizza (Domino's Pizza largest single franchisee)
"[Millennials are] wired for customer experience -- by and large they want to own results, they are emotionally intelligent, and they genuinely want to do great work. Customers want prompt and speedy resolution of issues, and they want to deal with someone who can add value on the first interaction. It's a perfect match."
-Adam Robinson, CEO of Hireology
"Anytime Fitness is providing access to virtual coaches and personalized workouts that can be accessed anywhere, anytime. Our old definition of Anytime Fitness was a bricks and mortar location, open 24/7. But now, we're focused on providing our customers with the programs, tools, and services they need wherever and whenever they want them -- inside or outside the club." -Chuck Runyon, CEO of Anytime Fitness
"Serving Millennials is very high touch. As customers and employees they expect frequent personalized contact." -Tina Hodges, CEO and Chief Experience Officer (CXO) of Advance Financial
What specific customer experience changes have you made to adjust to Millennials?
"The need for speed, convenience, and customization has sparked opening up a new digital channel through our Chick-fil-A One App, use of tablets for ordering in Drive-Thru as well as inside, and additional enhancements for those that choose to dine inside and experience our genuine hospitality." -Mark Moraitakis
"[Millennials have] made us adopt a more competitive but different way of communication to our teams. We have created our own closed group Facebook page, and we use the "Crew" text messaging app. The Crew text messaging app has been wonderful for communication throughout the team. Millennials thrive on text messaging over phone calls, and Crew has allowed us to help reach their communication needs." -Glenn Mueller
"We make a promise to our customer experience hires that they get to 'own the result.' We arm our customer experience team with permission to deliver a result for the customer on the first interaction. No escalations, just 'make the call.' [Millennials] want this level of accountability and responsibility, and they want it on day one." -Adam Robinson
"We've created a member support and engagement platform that measures activity and behavior inside and outside the club. This includes aggregating data from wearable devices and tracking bike rides and running routes via MapMyFitness. And, most exciting of all, with our recent acquisition of PumpOne, we can now provide personalized workouts and virtual training to our clients." -Chuck Runyon
"[We've updated] the customer experience with more frequent touches throughout the loan process. For keeping happy employees, we've reduced the span of control for supervisors ensuring that weekly one-on-ones can happen for every employee every week. -Tina Hodges
Consider Ryan Jenkins to be your next Millennial or Generation Z keynote speaker by clicking here...


This article was originally posted on Ryan's Inc.com column, Next Generation Insights.