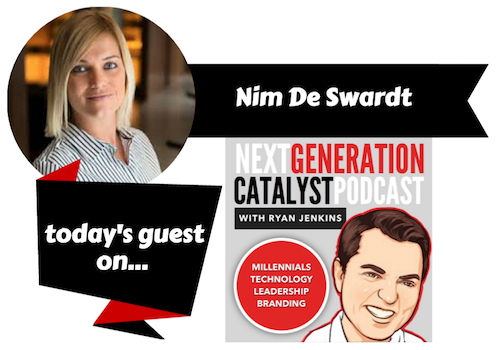 Episode Overview

In this episode of the Next Generation Catalyst Podcast, we interview Bacardi's Global Millennials Manager, Nim De Swardt. We discuss how Bacardi plans to develop Millennial leaders and how they are mining invaluable Millennial consumer insights.
Episode Takeaways
The importance of a structured development program to build next generation leaders.

Why Bacardi has decided to focus on developing Millennial leaders.

How to structure a Millennial leadership development program.

How to best develop Millennial leaders within a large organization.

What skills are important for future Millennial leaders to master.

How to leverage Millennial employees for Millennial consumer insights.

Episode Resources

Thanks for listening!
Question: How are you developing Millennials into next generation leaders?
Consider Ryan Jenkins to be your next Millennial/Generation Y or Generation Z keynote speaker by clicking here...