A war is coming. As the 76 million Baby Boomers retire, the 51 million Generation Xers will fail to fill all of the vacant leadership roles, leaving the rest of the positions for the 80 million Millennials. A battle between the promotion-starved Millennials will begin.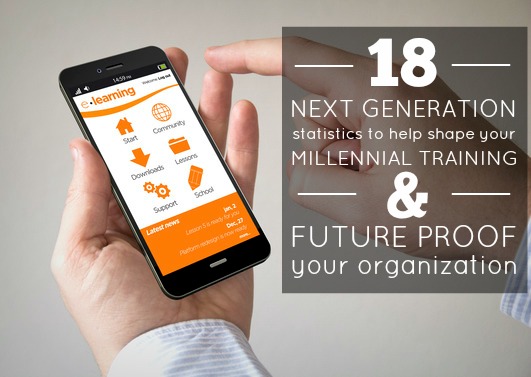 For the Millennials that will leap frog into management positions, they will have to be ready with the necessary leadership and soft skills to ensure their teams and the organization can thrive under their influence. Millennial training is mission critical.
Organizations can't run the risk of these Millennials not being leader ready. Thus organizations must begin investing in the development and growth of their future leaders. That preparation starts with a firm understanding of 1) the importance Millennials place on learning and 2) how the Millennial generation prefers to learn and develop.
On the heels of Millennials entering the workforce is Generation Z. Building training with their learning preferences in mind could save time when Generation Z is ready to enter the workforce.
General Training Statistics
72% of employees believe specialized training to acquire specific skills is more valuable than a degree in the workplace. (

Glassdoor

)
55% of hiring managers prioritize hard skills over personality when hiring. (

Millennial Majority Workforce Study

)
92% of the 500 senior U.S. executives acknowledged there is a serious gap in workforce skills. 44% citing "soft skills" as the area for the biggest gap. (

Adecco Staffing

)
Millennial Training Statistics
Related Read: 15 Aspects That Highlight How Generation Z Is Different From Millennials
Generation Z Training & Learning Statistics
Related Read: Generation Z Training Trends: Engaging The Next Generation Employee With Mobile Learning [Infographic]
Question: How have your training preferences evolved in the past few years?
Consider Ryan Jenkins to be your next Millennial/Generation Y or Generation Z keynote speaker by clicking here...