The Next Generation Catalyst Podcast episode #026.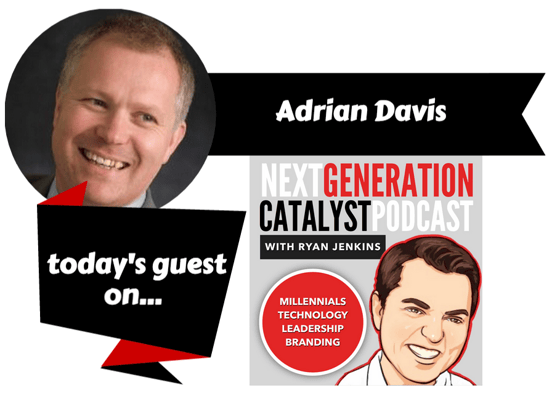 Episode Overview

In this episode of the Next Generation Catalyst Podcast, we interview Managing Director, EMEA region at International Information System Security Certification Consortium, Adrian Davis, about the future of technology, privacy and cyber security. We also discuss techniques to disconnect from technology, how different generations have different perspectives on privacy, the "Internet of Everything," and top skills for our future youth.
Episode Takeaways
Technology is ubiquitous.

Reliance on technology is bad.

Internet of Everything, the entire world (including our bodies) will be connected.

Change is driving change.

Internet = power for good.

Unplug to replug.

Top skills of the youth are the ability to read and do math in their head.

Episode Resources
Review the Podcast and Get Exclusive Video
Click here to rate or review the show in iTunes. Then click the blue "View in iTunes" button. Then click the "Ratings and Reviews" tab. As a thank you for the generous review, I will send you an exclusive behind-the-scenes video. Simply, contact me after reviewing the show and I'll send you the video.

Thanks for listening!
Question: Do you think people share to much information online?
Consider Ryan Jenkins to be your next Millennial/Generation Y or Generation Z keynote speaker by clicking here...