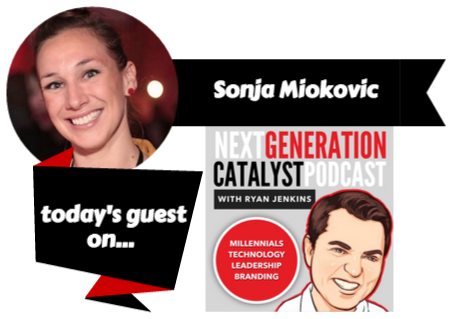 Episode Overview

In this episode of the Next Generation Catalyst Podcast, we interview global director of YouthfulCities, Sonja Miokovic, about the future of cities and why we are witnessing the largest and last phase of human migration into cities. We also discuss key traits that will attract Millennials to cities and why entrepreneurship is key for the future of cities.
Episode Takeaways
The difference between "youth" and "youthful."

What Millennials are looking for in a city.

Why entrepreneurship rules in cities.

Key traits of the cities of the future.

How to leverage a city to attract Millennial talent.

Cities that are poised for growth.
Episode Resources
Review the Podcast and Get Exclusive Video
Click here to rate or review the show in iTunes. Then click the blue "View in iTunes" button. Then click the "Ratings and Reviews" tab. As a thank you for the generous review, I will send you an exclusive behind-the-scenes video. Simply, contact me after reviewing the show and I'll send you the video.

Thanks for listening!
Question: How have you witnessed cities changing in the past 5-10 years?
Consider Ryan to be your next keynote speaker by clicking here...