I recently had the epic opportunity to get a behind-the-scenes look of the fast-food giant, Chick-fil-A. I find it so fascinating to learn the stories, principles and values behind today's most admired brands. And Chick-fil-A did not disappoint.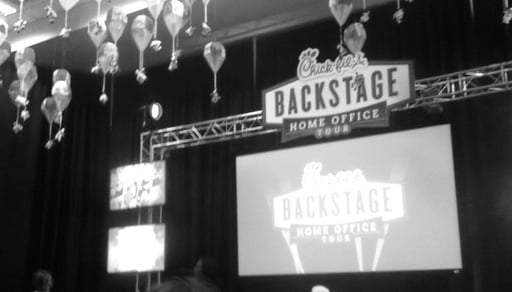 While touring their facility grounds, headquarter office, museum and Truett Cathy's (founder of Chick-fil-A) office, I frantically took notes of what made the experience so incredibly inspiring and remarkable. The principles I discovered are the catalysts that turned the Chick-fil-A brand into the billion dollar empire it is today.
5 Success Principles I Learned At Chick-Fil-A
1) Culture Captures
I was surprised to learn that Chick-fil-A's corporate office has a 97% employee retention rate. Unbelievable. And most of the remaining 3% are women on maternity leave who decide to stay at home. Also, anyone in Truett's family that wants to work in the family business has to first work at least 2 years at another company before joining Chick-fil-A. Many of the family (if not all) come back to work for the family business. The right culture captures the right talent.
2) Details Delight
My tour was made up of a majority of University of Georgia alumni. When arriving we were greeted by Chick-fil-A employees wearing UGA pins. Nice touch. Later on, the alumni were floored when they saw the infamous Eat Mor Chikin Cows wearing their alma mater's football jerseys. Even I felt special and I didn't attend UGA! The delight is in the details.
3) Remarkable Rewards
People don't pay for normal. They pay for remarkable. I got to sit in on a conversation where Dan Cathy (Truett's oldest son and Chick-fil-A President and COO) mentioned he was having conversations with universities' athletic departments about how they track and reward their loyal football fans. Chick-fil-A has created extremely loyal fans by providing fresh cracked pepper, umbrellas on a raining day and Daddy Daughter Date Nights - just to name a few - so to hear how they are constantly rethinking how to add more value is nothing short of remarkable. Rewards follow the remarkable.
4) Serving Satisfies
Selfless serving delivers the greatest satisfaction. Chick-fil-A thrives to serve people. Period. They demonstrate it in every single area of their business - in the restaurants, catered events, corporate office, the tour guides and even the shuttle bus drivers. Too many organizations view their customers as ATMs dispensing money but Chick-fil-A values their customers at a whole different level. Here's the proof in this actual Chick-fil-A training video. *WARNING* You'll never step into a Chick-fil-A restaurant the same way after viewing this tear jerker.
5) Significance Sustains
Living a life of significance is the ultimate legacy. Truett Cathy is 92 years old and still comes into the office and works. How can you retire from your true calling? Truett has now begun multiplying significance in other lives through the Chick-fil-A charitable endeavor WinShape that helps people foster Christ-centered relationships at any point in life. Success fades but significance lasts.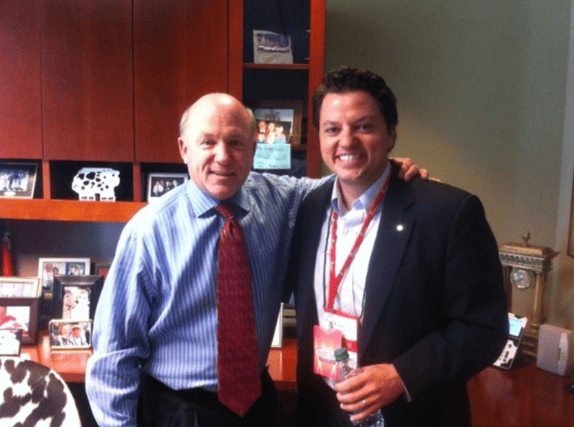 (Dan Cathy, President and COO of Chick-fil-A and yours truly)
Question: Which success principle above matters most to you and why?