This marks the beginning of an epic avenue of more value-add content straight to your ears!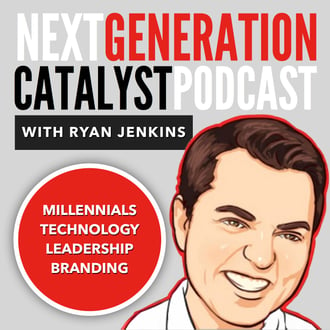 Review the Podcast and Get Exclusive Video
Click here to rate or review the show in iTunes. Then click the blue "View in iTunes" button. Then click the "Ratings and Reviews" tab. As a thank you for the generous review, I will send you an exclusive behind-the-scenes video of the making of the podcast. Simply, contact me after reviewing the show and I'll send you the video.

Episode Overview
In this episode of the Next Generation Catalyst Podcast, I discuss my 4 reasons for launching a podcast and the general episode format for future podcasts.
Episode Takeaways
How I was introduced to podcasting.

Proven resources to help you launch a podcast.

The 4 reasons why I decided to podcast.

How the NGC Podcast will be formatted.

How to engage and participate in the NGC Podcast episodes.

Podcast recommendations.
Ask A Question On Future Podcasts
Feel free to visit my voicemail page to quickly and easily leave me a message - ask a question, suggest a topic, or just say hey! I may even feature you and your question on the show!
Click here to share the love for the NGC Podcast with the world!
Thanks for listening!
Question: What topics would you like to hear discussed in future podcasts?